Who Oversees the Elections Process in the U.S.?
THE ROLE OF CHIEF STATE ELECTION OFFICIALS:
Forty members of the National Assocation of Secretaries of State (NASS) serve as their state's designated chief election official, overseeing the conduct of elections according to law. Ensuring the integrity of the voting process is central to this role, which includes cyber preparedness and contingency planning, as well as administrative and technical support for local election officials.  

Learn More About the NASS Election Security Task Force
Governors and state CIOs/CISOs also play a part in election security, particularly where state emergency management or incident response planning is involved, and state legislators make policy and budget decisions that affect election office policies, staffing and resources.
NASS BRIEFINGS:
Elections as Critical Infrastructure: What Does It Mean?
On January 6, 2017, the U.S. Department of Homeland Security established a new role for the federal government in securing elections by designating election infrastructure as critical infrastructure. | DHS Overview of Critical Infrastructure
STATES OPPOSE THE DESIGNATION:
While NASS members recognize the need to share information on threats and risk mitigation in our elections at all levels of government, Secretaries of State oppose the critical infrastructure designation based on the federal government's continued lack of transparency and clarity with chief state election officials on plans for implementing the designation.
RESOURCES:
How Can We Safeguard Our Elections from Cyberattacks and Systemic Fraud?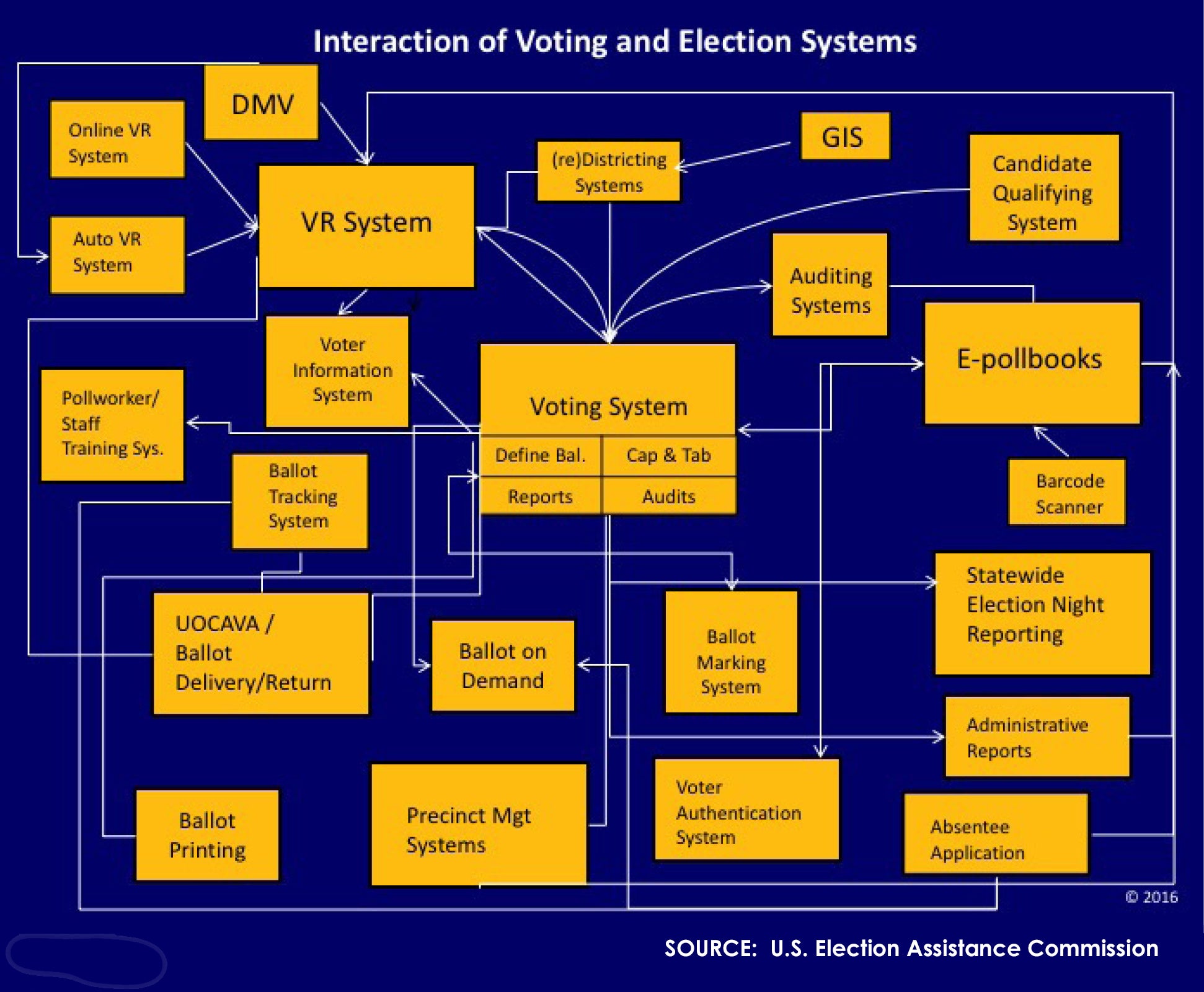 As our nation's leaders repeatedly emphasized during the November 2016 presidential election cycle, state and local autonomy over elections is our greatest asset against malicious cyber attacks and systemic fraud. Our highly-decentralized, low-connectivity voting process has many built-in checks and balances to safeguard its structural integrity. Given the complexity of the process, election officials have unique insights on cybersecurity and elections.
RELATED:  NASS Letter to Congress: Proactive Election Cybersecurity Initiatives by Secretaries of State (October 2017)

Open Letter to Congress from the Nation's Secretaries of State: Let's Work Together to Share the Facts About Cybersecurity and Our Elections (September 2016)
Related Federal Alerts/Announcements