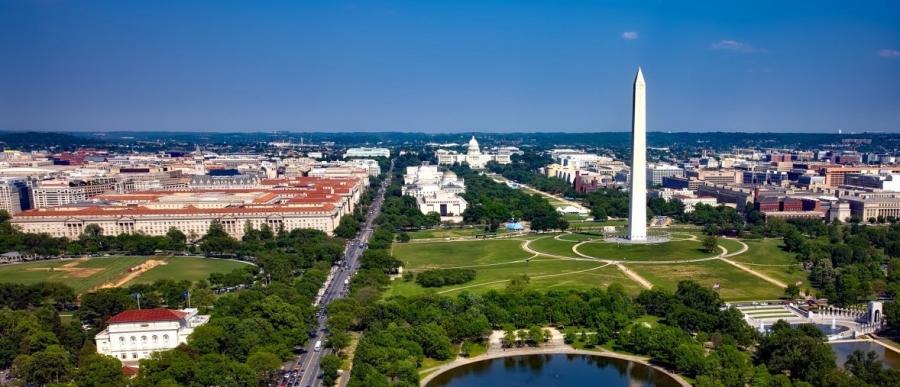 This forum will focus on voter outreach, education and best practices geared towards young people, minorities, active duty military and the disabled communities.
Event Agenda:
Agenda is subject to change. Meeting dress is business attire. Valid meeting ID badge is required for entry to ALL meetings. All meetings will take place at the Fairmont Georgetown.
Welcome Remarks
Kennedy Ballroom
Hon. Jim Condos, Secretary of State, Vermont
Accessible Voting Initiatives
Kennedy Ballroom
Moderator - Hon. Thomas Hicks, Chairman, Election Assistance Commission
Mr. Ben Jackson, Attorney, Disability Rights Maryland
Improving the Voting Process for Overseas Voters, Active Duty Military and Veterans
Kennedy Ballroom
Moderator - Mr. David Beirne, Director, Federal Voting Assistance Program
Mr. Mike Queen, Deputy Chief of Staff & Communications Director, West Virginia Secretary of State
How Social Media and Technology Can Aid in Registering and Educating New Voters
Kennedy Ballroom
Moderator - Hon. Tre Hargett, Secretary of State, Tennessee
Ms. Maria Bianchi, Project Manager, Voting Information Project

Mr. Mike Hogan, Elections Product Manager, Facebook

Ms. Bridget Coyne, Senior Manager of Public Policy, Twitter
Lunch Hosted by Democracy Fund
Colonnade

Moderator - Ms. Lindsay Daniels, Associate Director, Elections, Democracy Fund
Ms. Amanda Bainton, Executive Director, Foundation, Military Officers Association of America

Dr. Kei Kawashima-Ginsberg, Ph.D., Director of CIRCLE, Tufts University
Outreach to Minority Voters: Including African Americans, Hispanic Americans and New Citizens
Kennedy Ballroom
Moderator - Mr. James Hill, Associate Director of Communications & Partnerships, Nonprofit VOTE
Ms. Kristi Dougan, Voter Outreach Coordinator, Michigan Secretary of State's Bureau of Elections

Ms. Holli Holliday, Senior Political and Data Advisor, National Coalition on Black Civic Participation

Ms. Juliana Cabrales, Mid-Atlantic Director of Civic Engagement, National Association of Latino Elected and Appointed Officials
Modernizing Our Democracy to Engage First-time Voters and Students
Kennedy Ballroom

Moderator - Mr. Joey Wozniak, Co-Founder & Managing Partner, Mile 22
Mr. Jesse Melgar, Deputy Secretary of State, California Secretary of State

Ms. Nicole Lagace, Senior Advisor & Communications Director, Rhode Island Secretary of State
INSPIRE U.S. - Making an Impact on Youth Voting Across the Country
Kennedy Ballroom
Moderator - Ms. Chelsea Costello, National Program Manager, INSPIRE U.S.
Hon. Alison Lundergan Grimes, Secretary of State, Kentucky

Mr. Mike Queen, Deputy Chief of Staff & Communications Director, West Virginia Secretary of State

Mr. Norman Bristol Colón, Director of Special Projects, Pennsylvania Secretary of State
Closing Remarks
Kennedy Ballroom
Hon. Paul Pate, Secretary of State, Iowa